Public Engagement and Consultation on Nuclear Issues
In collaboration with others, NNL researches public attitudes and perceptions of nuclear technologies. We explore the use of novel, more meaningful methods for public consultation on nuclear topics. We also teach the next generation of nuclear experts about best practice in public engagement.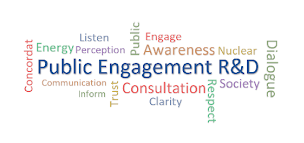 The best way to explain the details of what we do is through case studies of the various consultations and activities we've undertaken. You can read more about those by clicking on the links below.
For more information about Public Engagement, including how we might be able to help with your requirements, send us a message via this link.